SAPRO Steps into India
February 21, 2022 •SAPRO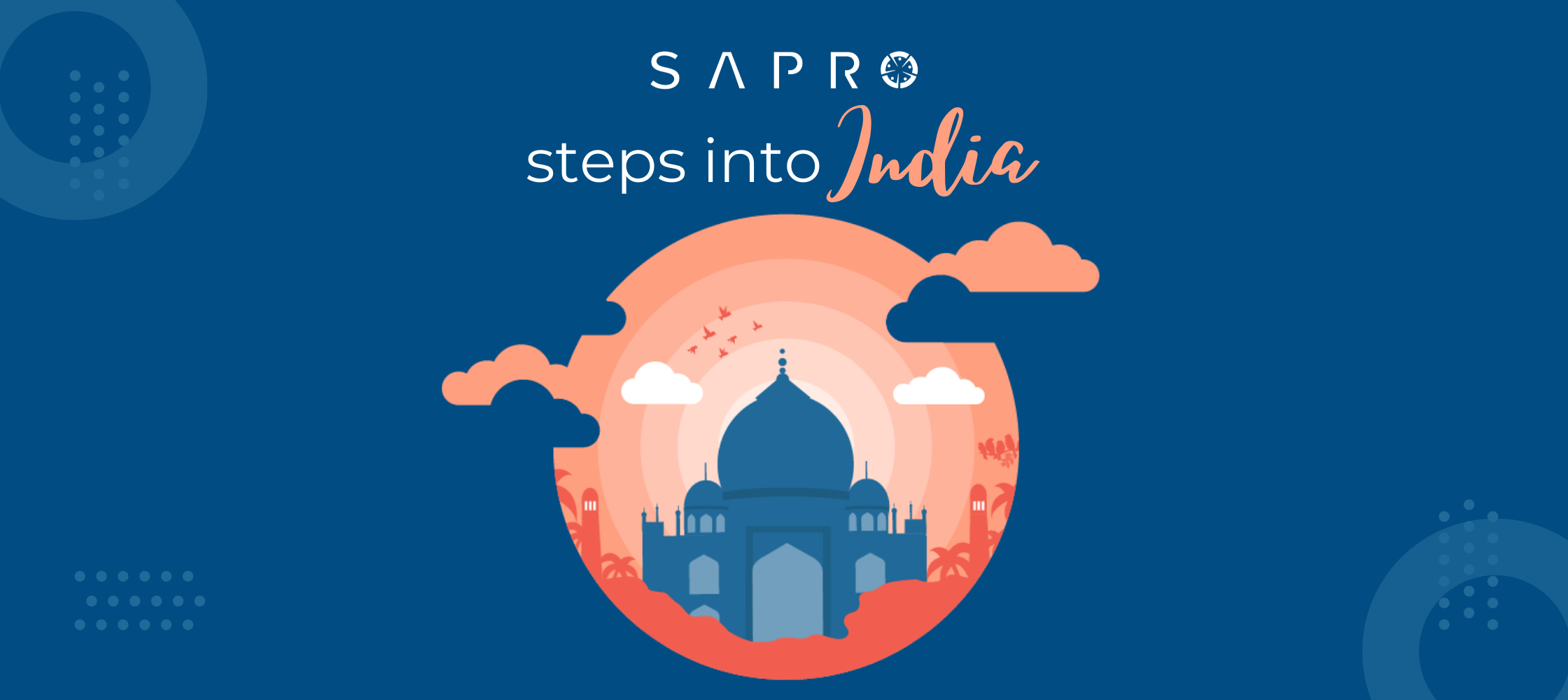 New York / South Africa – 23 February 2022: SAPRO, a full-service assurance, tax, and advisory consulting firm, announced they are expanding their global footprint to include a new office in Bengaluru, India. This expansion positions SAPRO as the only firm of its kind with a footprint in North and South America, Africa, Europe, and APAC.
The decision to expand into India and open a talent center in Bengaluru was a logical step in our business growth strategy," said Dario Grassini, Co-CEO, SAPRO. "Some of the most sophisticated public accounting markets in the world are in these regions and it's critical that we meet clients where they live to service them most effectively."
As the industry's premier consulting partner, and one of the largest and fastest-growing full-service consulting firms in the world, SAPRO's goal is to build better futures for their people, their clients, and their communities, having a significant impact on nation building in countries that need it most. The Company has tripled in size over the past year, servicing the Big 4 audit firms. This growth provides an economic support structure, career opportunities and access to global experiences for hundreds of newly qualified accounting professionals, the majority of which are based in South Africa.
"This expansion will allow us to leverage the immense potential India offers, the broad talent base as well as an opportunity to explore new markets such as APAC and MENA," says Sirish Korada, Managing Director of the India talent center. The center will hire over 100 consultants and several supporting staff dedicated to ensuring meaningful and successful careers for consultants in the field.
For SAPRO, the COVID-19 pandemic has meant an acceleration of growth. "In years prior our clients would not consider a virtual workforce, and during the pandemic clients were forced into a virtual working environment within their own teams, and soon realized the benefits," exclaims Grassini. SAPRO were able to quickly pivot their internal processes and set up virtual teams to meet clients changing needs. The SAPRO model will become a hybrid between onsite and virtual, offering employees the best of both worlds – an opportunity to gain international experience whilst working at home or to travel abroad on assignment.
"While we are building a best-in class India footprint, we are very conscious to ensure that the firm's ethos, culture and values are integrated from Day 1," says Korada. The unique thinking of the SAPRO leadership of starting and running a for-profit business as though it were a non-profit, has instilled an ethos of being purpose-led and mission driven. "We embrace the opportunity to build better futures for many accounting professionals in India and offer a professional journey filled with adventure, world-class learning and a chance to work with the best firms in the industry."
The Bengaluru office is now open with Saurabh Mehta as Chief Operating Officer.
Assorted opportunities are available for candidates with Tax, External Audit, Cryptocurrency, Digital Assets and Risk Management experience.
For more information on SAPRO, visit them on www.sapro.com or reach out to talent@sapro.com.