How international experience can benefit your career
September 27, 2022 •SAPRO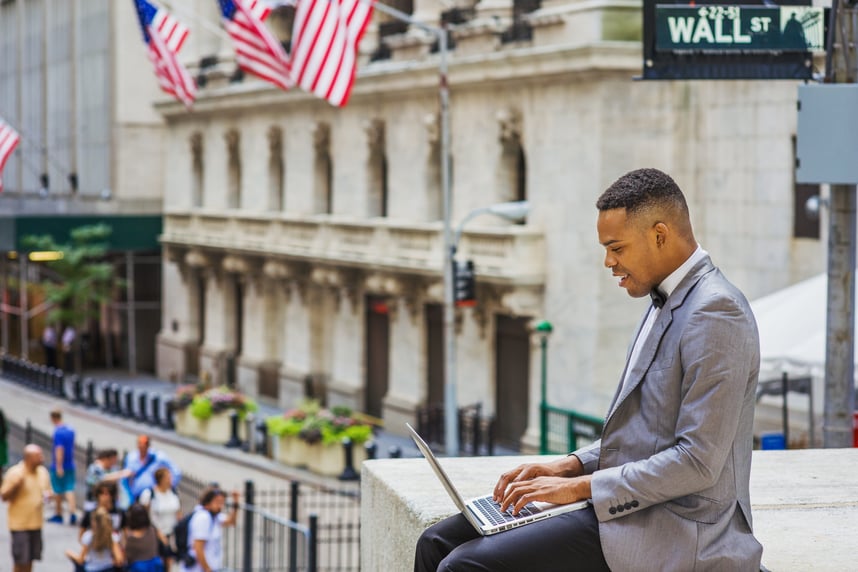 How can international work experience benefit

your career?
In our global world, it's not only an important success factor for your future, but it's also a smart way to experience a meaningful, challenging and worthwhile overseas adventure. SAPRO can help you to make it happen.
Have you ever wanted to work in the US, UK , Australia or elsewhere in the world? Are you considering accepting a job offer overseas and wondering about the possible benefits of this bold move from a personal and professional growth perspective?
The long-term advantages of international work experience are far-reaching. For many people, working abroad is linked to higher earnings, greater cultural and business practice insights, or better living standards. But gaining international work experience can be a lot more beneficial to your career than you might think. It can take your career to the next level.
The business world is becoming more international than ever, and employers are increasingly turning to candidates that have overseas experience.
The Chartered Accountancy (CA) qualification opens the door to a vast range of exciting career opportunities in every sector of business and finance. CAs are in constant demand both at home and abroad. But CAs need practical opportunities to personally experience other cultures and international business practices if they are to effectively compete in today's global marketplace.
At the same time, increasingly stringent global audit requirements have created greater demand for qualified auditors. The South African CA qualification is internationally respected, and our local accountants and auditors are in high demand internationally.
The financial payoff

In addition to overseas experience making you more marketable, many international accounting jobs offer higher salaries and lower taxes, enabling you to save up a nest egg. With the South African rand heading down in value, the opportunity to capitalise on exchange rates is another key benefit of working internationally.
A world of benefits

From a personal growth perspective, making the decision to work abroad forces people to step out of their comfort zone, opening up opportunities to have different work experiences and develop new skills
Recruitment managers are always looking for professionals who have been exposed to diverse business, regulatory and legislative processes and structures in international jobs.
With several global markets being challenged at the moment, there is no shortage of roles for good international candidates. Here are some of the ways going global can help you take your career to the next level.
Improved communication skills

Working with people from diverse backgrounds exposes you to different working styles, pushing you to develop stronger communication skills and confidence in yourself and your abilities.
In multinational companies, for example, teams are usually made up of CAs from many different parts of the world, giving you the chance to develop cross-cultural communication skills and a deeper appreciation of the profession from a global perspective.
Greater confidence
Confidence is key when it comes to your career. Working in a foreign country can help you develop confidence in your speaking and presentation skills, as well as honing your ability to share your ideas and become a more critical listener who asks questions, interrogates assumptions and offers thoughtful solutions.
In any international setting, keeping an open mind about people, cultures and experiences is essential. Recognising and embracing the differences between your own business culture and that of your host country will help you to grow personally as well as professionally. Cultural diversity – a crucial factor in today's economies – brings together diverse perspectives, knowledge and skills, which in turn supports the generation of innovative ideas.
Heightened awareness of cultural differences is also associated with greater adaptability, acceptance of new norms and cultures. Risk-taking, ambition, flexibility, and open-mindedness facilitate flexibility of ideas, boost creative thinking and help overcome cultural biases. Teamwork is one key skill that comes from working abroad – it's likely that you will become accustomed to collaborating with individuals who have different perspectives from your own, and these experiences can help you become a good team member in the workplace.
Expanding your professional network

We hear all the time about how the world keeps shrinking and that companies are becoming increasingly multinational as international borders continue to blur. Accepting a role in another country will help you establish a network of valuable contacts. This will help you stay abreast of the latest developments in your field as your career progresses, especially if your role is in a more developed market.
Your professional network can grow in leaps and bounds when you link up with people abroad or when your connections move to another city or country. Building a diverse international network can take time and effort but maintaining a strong base of valuable contacts around the world will serve you well for years to come – especially when you might be looking for that dream job in years to come.
Gaining that competitive edge

Thinking globally prepares us to lead and stay ahead of changes that may come in an ever-evolving world. Imagine the competitive advantage you could gain by understanding global economics, politics, social issues and more.
Having a global perspective is highly regarded by employers everywhere and will open you up to excellent opportunities into the future. According to LinkedIn, the number one skill sought by employers is creativity. Living overseas and being exposed to different cultures has been demonstrated to improve creative thinking ability.
William Maddux, a Professor in Organisational Behaviour at INSEAD, found that it is not merely travelling to foreign countries that enhances creativity – creativity is heightened when individuals spend time living abroad, learning and immersing themselves in foreign cultures. While living abroad you interact with people with different cultural backgrounds, different languages, values, customs, and ways of thinking.

Overseas work experience leads to life experience

Traveling to and living in different countries can give you valuable life experiences. It can help you discover your strengths and weaknesses and develop new soft and hard skills you need to succeed in the profession.
These include skills such as problem-solving to overcome challenges and find ways to adapt, leadership to enable self-sufficiency and independence, and the flexibility to adapt to new situations.
Showing that you have local market experience as a result of previous roles in a country is also a significant advantage when you apply for other jobs, giving you greater choice in picking and choosing what you want to do.
As with most positive career moves, working internationally can help you develop both professionally and personally, and once you know your way around the international jobs market, the world is your oyster.

The desire to live and work abroad has been proven to be beneficial in a multitude of ways. That's why working with SAPRO makes professional and personal sense. If you are ready to take your career to the next level, talk to us to learn more about how we can open international doors for you.