Brisbane? Yes, please!
November 1, 2022 •SAPRO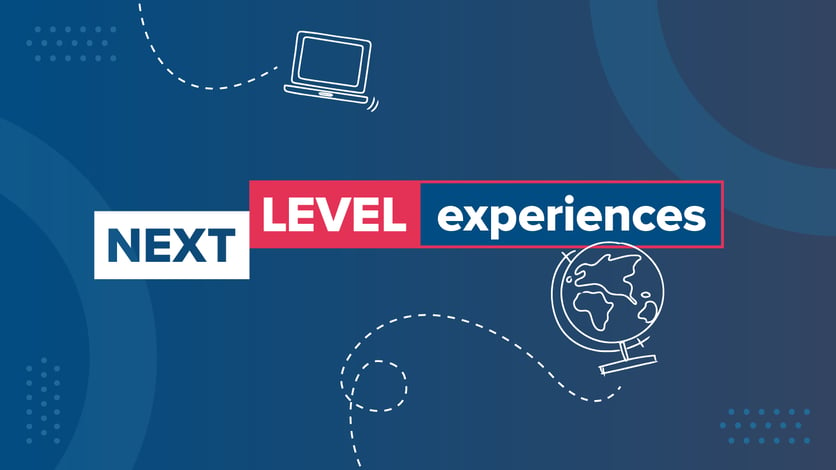 Pavesha Naidoo gives us the lowdown on being an onshore PRO
Known for its sunny weather and laidback urban lifestyle, Brisbane is a friendly, cosmopolitan city. It's no surprise then that SAPRO PRO Pavesha Naidoo is living her best life in Australia's river city.
Pavesha joined SAPRO in January 2021. After completing three remote secondments, she is now on her first onshore secondment, with a valued SAPRO client based in Brisbane, Australia. Having completed her second remote secondment at the firm, it's a familiar environment.
Pavesha says she is truly enjoying the benefits of being onshore this time, not just because of Brisbane's many attractions, but also because she can interact with her colleagues face-to-face during everyday tasks or when she needs to resolve queries. She's also making the most of learning how to work for listed clients and says her Excel skills have improved in leaps and bounds.
"It's been a great learning experience to understand how the client works, the firm's methodology, and its systems and software," she says. "The other benefit of being onshore is that I am in the same time zone, which helps a lot when you request information. I've occasionally had moments when I feel that I have too much to do and not enough time to complete all my tasks, but I am learning to manage the amount of work that I can realistically deliver in a day. And having the support of my SAPRO success leader, who constantly has advice and offers help, makes being onshore even better."
Because SAPRO is diligent about closely matching the work style and personality of each PRO to the client's work environment, the client proved to be an ideal fit for Pavesha. The firm's hands-on management team, which is similar to SAPRO's, was an additional advantage and contributed to making her transition seamless.
Pavesha says that one of the biggest benefits of working for SAPRO is her exposure to other countries and cultures. "Before starting on my client assignment, we were given a crash course on Aussie slang. Australians like to abbreviate words, like 'sunnies' for sunglasses, 'barbie' for barbecue, and 'defo' for definitely. That was helpful, because when someone speaks really fast it can be tough to understand what they're talking about. The team here is also learning from me, and they ask lots of questions about South Africa which is fun. I love working with people from different backgrounds, so this is a great opportunity."
Networking and keeping connected when you're working offshore is incredibly important. Pavesha says that although it can be challenging to accept invitations to online social events when on an offshore secondment, it is worth the time sacrifice.
"When I forced myself to join an online game of Pictionary it was such great fun. Everyone was laughing and it was light-hearted. It turned out to be just what I needed to feel more connected and to make new friends. From then on, I started to accept more invitations and when I arrived here, I had a readymade circle of people I already knew, although I couldn't believe how tall some of my colleagues are in real life."
Pavesha says one of the most interesting lessons she has learnt from her time in Australia is how assertive and confident her colleagues are. "Where I will say, 'I think maybe we should do this', they will be straightforward and say, 'We should do this.' It is thought-provoking to observe how they come across as capable and competent and it has certainly made an impression on me in terms of how I put across my opinions. This has highlighted for me, once again, how important and edifying it is to gain experience by exposing yourself to different cultures. "
In addition to earning an attractive salary and overtime pay, Pavesha says she is impressed with the way SAPRO looks after its people. Ample leave and sabbaticals ensure that employees get the rest they need after busy season, and PROs also receive annual increases as well as post-busy season bonuses.
"There are so many reasons why I love working for SAPRO, but the overarching one is because of the way they take care of us. The firm prioritises employee wellbeing and mental health and offers creative and purposeful work, as well as a trusting work environment. I'm benefitting from things that are most important to me like flexibility and autonomy.
"After working at such a high capacity during busy season, the company gives us back our time. I feel appreciated for my skills and my commitment, and that is something that you don't often get from employers. The company and other team members also check in with us regularly to make sure that we are managing stress and anxiety when necessary."
As a SAPRO ambassador, Pavesha enjoys attending events and talking about what the company has to offer. Because SAPRO has cultivated such a positive corporate culture, she is always pleased to witness how it attracts the right people.
In her leisure time Pavesha enjoys walking which is not surprising for a Durbanite who loves her hometown's beachfront promenade. In Brisbane, many attractions are based around the river, which is close to her office, and the city has lots of green spaces too.
"My colleagues have invited me to play netball with them on the weekends, but I have made it clear that the best they're going to get from me is to join them as a spectator," she laughs.